H 24 The Embalmed Gryphon Steamboat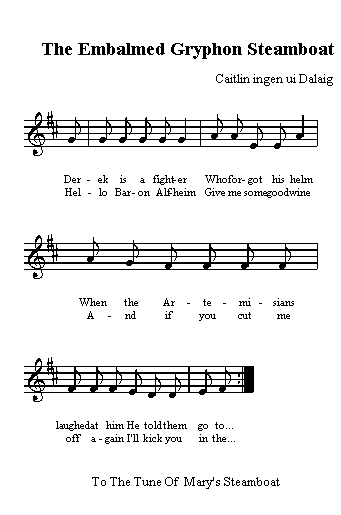 Caitlin ingen ui Dalaig
Sung To The Tune Of Mary's Steamboat

Derek is a fighter
Who forgot his helm
When the Artemisians laughed at him
He told them go to...

Hello Baron Alfheim
Give me some good wine
And if you cut me off again
I'll kick you in the...

Behind the Lemming pavilion
There's ne'er a empty glass
So come on down and buy a round
Or they'll kick your newbie...

Ask a twit a question
He'll tell you puns and lies
Marlise is in the kitchen
Swatting out the...

Flies are in the privy
The men have gone to war
That's the end of this song
I won't sing any more.